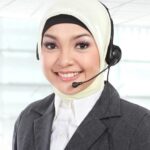 Contact Us Now
Phone : +6019 728 9090
Mail: revenuediscovery@gmail.com
EKAHAU : World Class Wi-Fi for Business
When Wi-Fi is down, work stops. That's why the world's biggest brands and most important events trust Ekahau for their mission-critical wireless networks.
The Solution to Design, Validate, and Maintain High-Performing Wi-Fi
Precise Wi-Fi diagnostics paired with mobile-optimized apps deliver significantly faster site surveys, faster spectrum analysis, and more accurate and reliable data.
Robust, professional gear that anyone can use, developed by Wi-Fi enthusiasts who consistently innovate and redefine what it means to be industry-standard.
Well-designed and optimized networks reduce business-stopping downtime, giving you the assurance that your Wi-Fi is always high-performing.
The all-in-one product suite for better Wi-Fi.
Ditch the dongles and upgrade to the most precise Wi-Fi diagnostics and measurement device for faster, more accurate Wi-Fi site surveys and spectrum analysis.
Everything you need to design, validate, optimize, troubleshoot, and collaborate on your wireless network is included with Connect.